"We are testing the limits of COLLABORATIVE INNOVATION fueled by OPEN PROCESSES and OPEN HARDWARE – to accelerate innovation – to make a BETTER WORLD – and to leave nobody behind."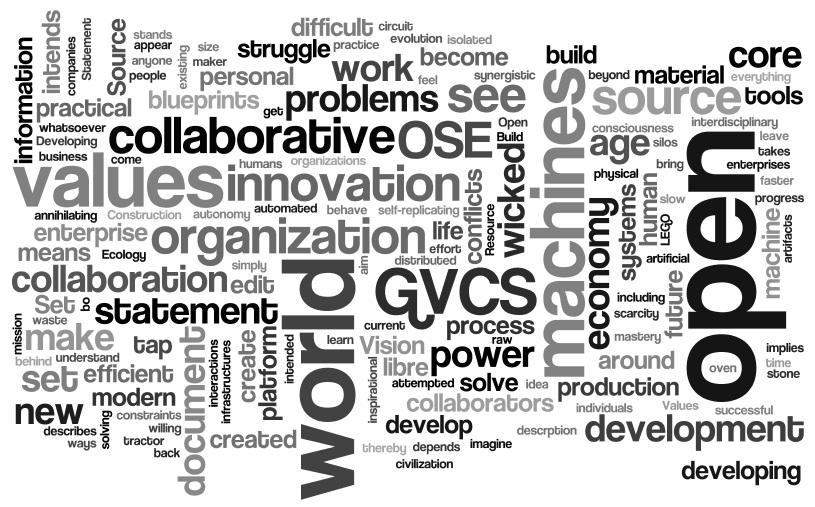 Vision
We – the countless collaborators upon whose shoulders this Vision stands – imagine a world of innovation accelerated by open, collaborative development – to solve wicked problems – before they are created. We see a world of prosperity that doesn't leave anyone behind. We see a world of interdisciplinary, synergistic systems thinking – not the isolated silos of today's world.
Mission
The mission of Open Source Ecology (OSE) is to create the open source economy.
Values
Our core values revolve around open collaboration – which implies the vulnerability to share work in progress, without ego, power struggle, and insecurity. Our core values are efficiency, and the ethics and wisdom to understand what we should be efficient about. In practice, we strive to find effective ways to document our work – to create an open collaboration platform – where we can bring collaborators on boards rapidly.
"We are developing OPEN SOURCE INDUSTRIAL MACHINES that can be made for a fraction of commercial costs, and SHARING our designs online FOR FREE. The goal of Open Source Ecology is to create an OPEN SOURCE ECONOMY – an efficient economy which increases innovation by open collaboration."
"We are developing a lifesize, scalable, modular LEGO construction set."
Global Village Construction Set (GVCS)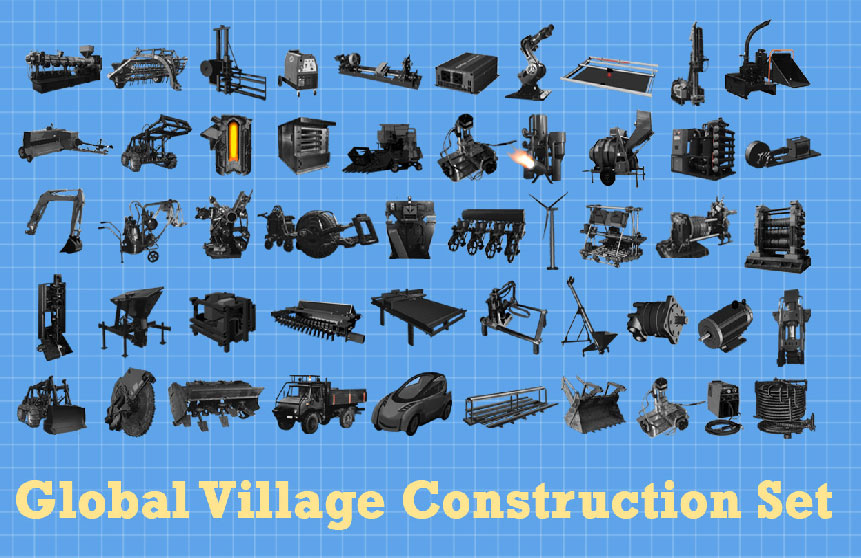 "The Global Village Construction Set is a modular, DIY, low-cost, high-performance platform that allows for the EASY FABRICATION of the 50 different Industrial Machines that it takes to build a small, SUSTAINABLE CIVILIZATION with modern comforts."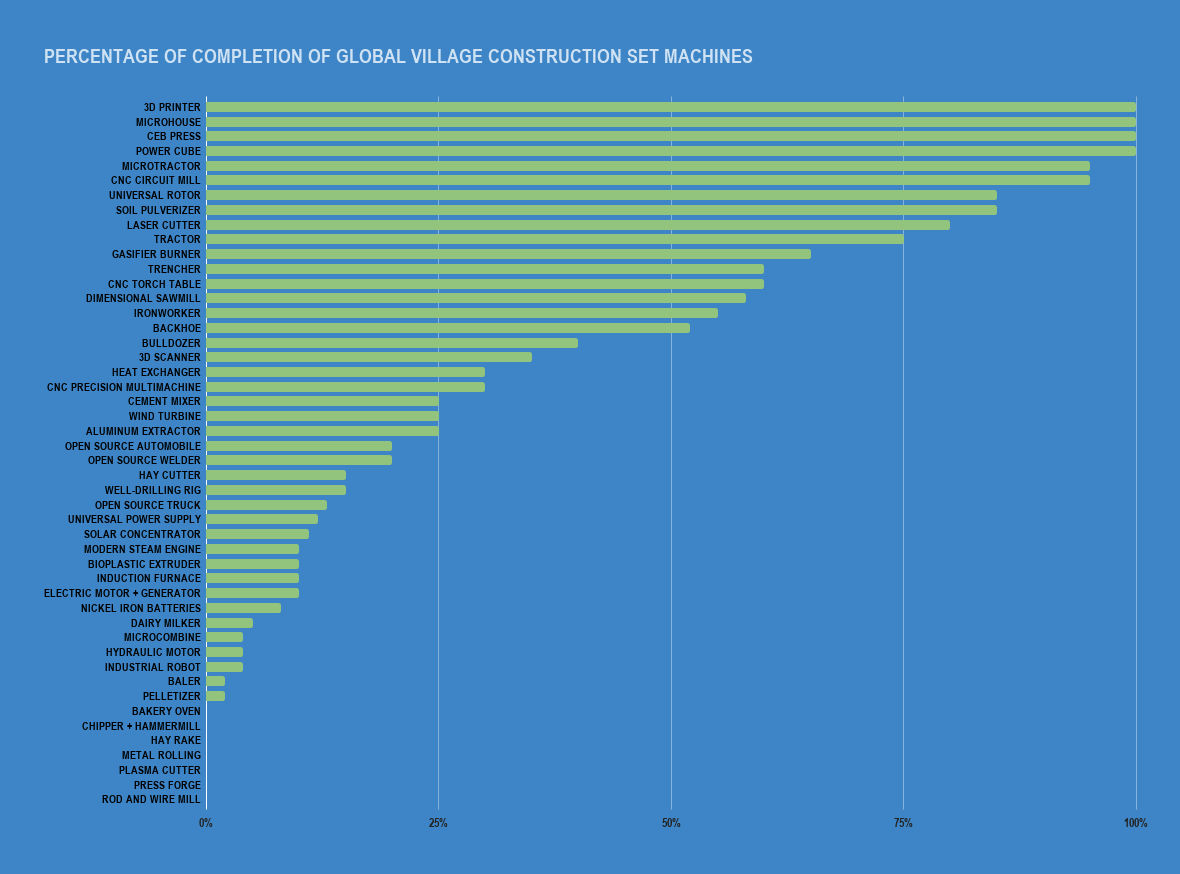 "Our metric of completion is demonstrating a REPLICABLE, OPEN SOURCE, SOCIAL PRODUCTION MODEL for a given machine. We call this the LEARNING Factor-e model. The main steps are a proof of concept, first prototype, full documentation, a working prototype, and an OPEN ENTERPRISE MODEL."